English
This week in English we have been learning about different sentence types. We know that a statement ends with a full stop . ; a questions ends with a questions mark ? and needs an answer; a command uses bossy verbs and can end with either an exclamation mark ! or full stop . ; an exclamation sentence starts with how or what, contains a verb and ends with an exclamation mark !.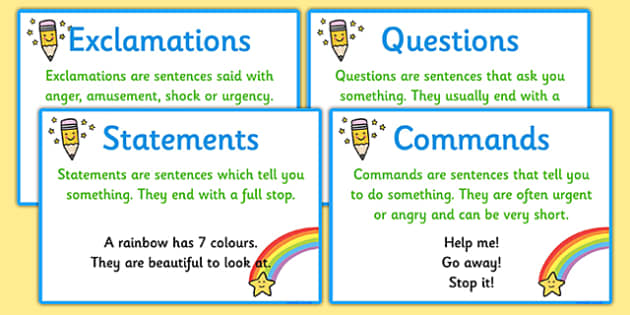 The children have also learnt about contractions. This is where two words are joined together to make a shorter word. An apostrophe is used to show that some of the letters are missing. For example I am -> I'm, we have -> we've.
The children will be using all of these new things next week when they write a letter to some one very special.
Maths
In Mrs Ellis's maths we have continued to look at money. We have looked at finding the total of two or more amounts (addition), finding the difference between two amounts (subtraction) and giving change (subtraction). The children have also been thinking about 2 step-problems. For example-
I go to the shop and buy a lolly for 27p and a yo-yo for 65p. How much have I spent?
I use £1 to pay for these. How much change will I get? Which coins could I get?
In Mrs Prophet's maths children have been subtracting 1s from a 2 digit number using a range of resources. Remember to keep doing lots of counting forwards and backwards mentally.
Science
In science this week we are continuing to think about habitats and our environment. We have been looking at the things that impact and change our environments and thought of ways to protect it.
Reading
This week we are starting our end of term assessments. We will provide opportunities for the children to change their reading books but we may not have time to listen to them read individually or in guided reading sessions. Thank you for your support and understanding with this.
Friday 29th November – non-uniform for Plant a Tree
Friday 6th December – Christmas fair
Thursday 12th December – Christmas Carols 3-4pm (We have been busy rehearsing!)
Friday 13th December – Christmas Jumper day
Monday 16th December – Christmas dinner and Disco 330-5pm
Tuesday 17th December – 915-1130am Parent drop in
Wednesday 18th December – Last day of Autumn term!