In English and RE this week we have been thinking about Christmas and what Christian symbols we see at this time of year. We looked at candles, christingles, Christmas cards and pictures of the nativity. The children made their own card to show the how Christians celebrate Christmas. Then the children watched, retold, planned and wrote the Christmas story.
Maths this week has been a recap of counting, reading and writing numbers, all with a Christmas theme. We also practised adding and taking away using Christmas objects.
Friday was our final day of our topic, "Carnival of the Animals". We thought about all the things we have learned this term and found it was quite a lot! We have had visits from a tortoise, guinea pigs and Buncie the guide dog. We have found out our favourite pet and labelled the different parts of pets. We created animal art work and sculptures in the style of Paul Klee and designed and made photo frames to put our pictures in. Phew!
The children were surprised and very excited as a special visitor came into school today. While we were hard at work the sound of bells jingled through the school and suddenly with a "HO, HO, HO" Father Christmas appeared! He came into the classrooms and brought gifts for the class. What a great treat.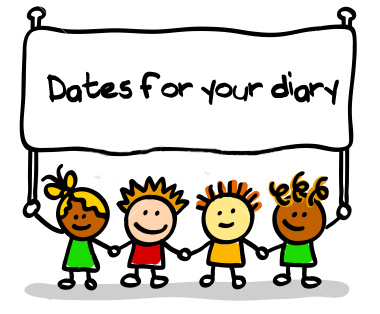 ONLY 3 DAYS LEFT!
Monday 16th – Flu vaccinations, Christmas dinner, Disco – 5.30
Tuesday 17th – Open morning 9.15-11.30, Christmas carols 3.30-4.30
Wednesday 18th – last day.